Login
For VMAP & Members-Only Features
First-time user? You will need to use your current Scottish Rite Member Portal username and password. If you need to recover this information, please click here. Once you have this information, you may login here to establish your account for the first time. If you do not have an existing account, please click the "Create Account" button below to set up one.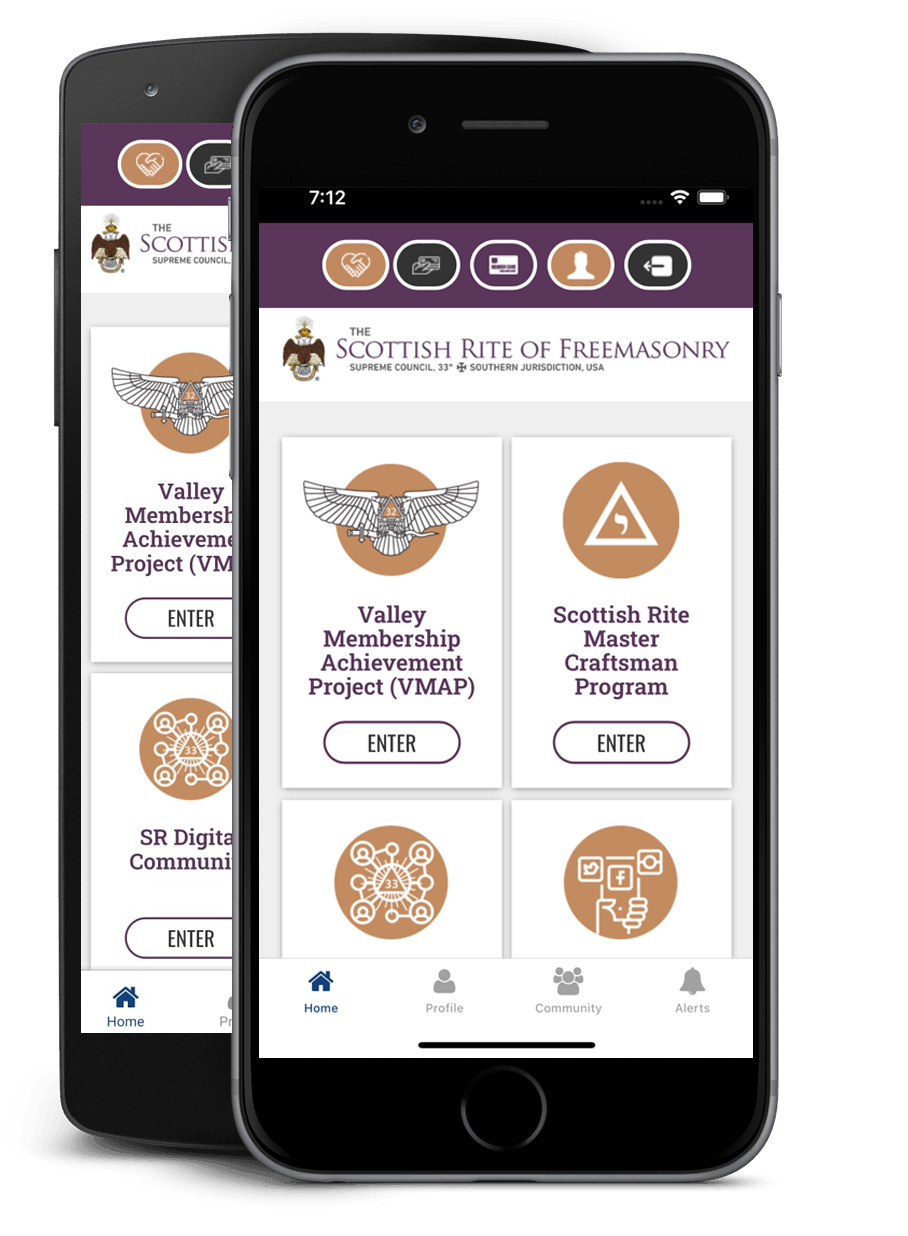 Download The Scottish Rite of Freemasonry mobile app For Members.
Manage your membership profile, pay your dues, and access engaging member-only content such as videos, online trainings, brochures, podcasts, and VMAP. Participate in a wide variety of social media channels across the numerous Scottish Rite Valleys.